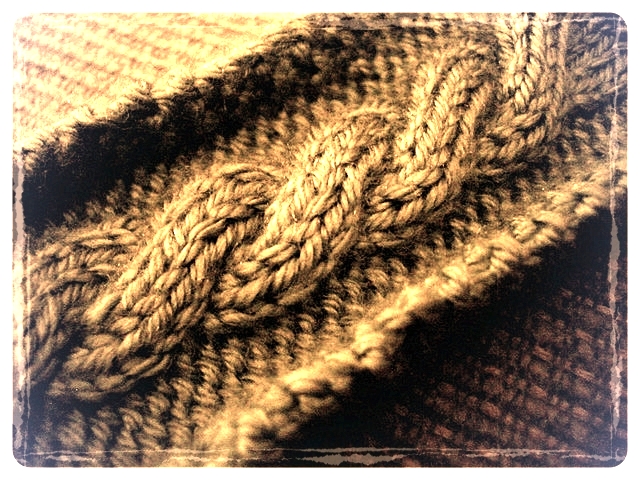 Cables
Learning to knit cables adds to the knitter's technique portfolio to elevate simple shapes of accessories, garments, and home decorating items to those of apparent
complexity and interest. Cables also act to add additional warmth to the knitted fabric.
This technique is a chance to increase the skill of knitters who are confident with cast on,
knit and purl stitches, reading and following patterns and simple charts, knitting in the
round as applicable to selected project
Principles taught include the matching the best yarn for the desired cable definition, reading and following cable charts, how cables change gauge, using stitch dictionaries, and making pattern modifications to add or change cable design.
Skills taught include review of reading patterns and charts, making any pattern modifications, the tubular cast-on, the channel island cast-on, making cables using a cable needle, making cables without using a cable needle, blocking cables, and correcting mistakes.
Project is a cowl, scarf, socks (if experienced sock knitter), hat, wristlets, fingerless mitts, mittens, home decor items, sweater, or options as approved by instructor.
Project supplies provided by student with assistance of instructor, as desired.
Three sessions, two hours each scheduled 2 weeks apart. Practice time in class and homework between sessions. May be repeated.
Cost $75.
You Can Knit A Masterpiece
Images by jessica @ flickr, Deucecities Henhouse, and Amy Honey.
Cables
Adding texture and warmth to knitted fabrics using cable technique.
Use Contact Us link below to indicate interest.