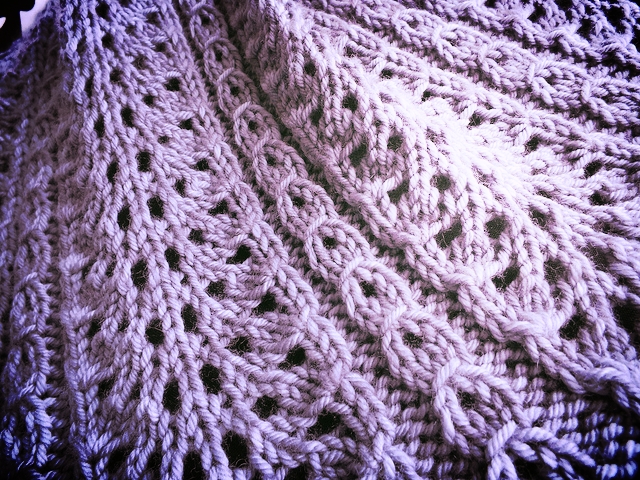 Lace
Skills taught include cast on options, tracking and maintaining your place in lace charts,
avoiding errors, recognizing errors, correcting errors, using lifelines, joining yarn, and
blocking and caring for lace knitted items.
Write here...
Reading and Following Charts
Images by Paulina B, Carla216, mararie, Nostalgia Rules, and harpazo_hope.
Lace
Items of delicacy and grace constructed using techniques of adding negative space to the knitted fabric.
Use the Contact Us link below to indicate interest.