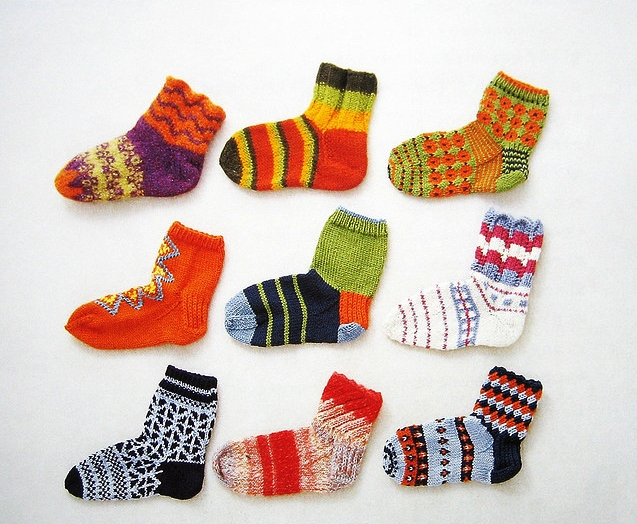 Steppng Out Socks
Learning to knit socks incorporating lace, cables, or colorwork allows
the knitter to express their personal style while building a varied wardrobe or
individualized gifts for others. Advancing sock knitting skill builds confidence and success
for anyone who has mastered the fundamentals necessary to knit a pair of simple socks.
Principles taught include reading and understanding complex patterns, following charts, yarn selection and effects of different color patterning, reviewing modifications for fit.
Skills taught include advanced cast on techniques, knitting with small sized needles, knitting in the round using alternative needle techniques, swatching for gauge, pattern-specific terms, abbreviations and techniques, and fitting modifications.
Project options chosen by student include socks incorporating lace, cable, or colorwork patterning using fingering weight yarn and appropriate sized needles.
Supplies provided by student with assistance of instructor, if desired.
Three sessions, two hours each scheduled 2 weeks apart. Practice time in class and homework between sessions. May be repeated.
Cost $75.
Whatever Socks You Can Imagine
Images by felt cafe, Knitty Turks, popsiedaisy, gigiformilo, mkellman, and AnnaKika.