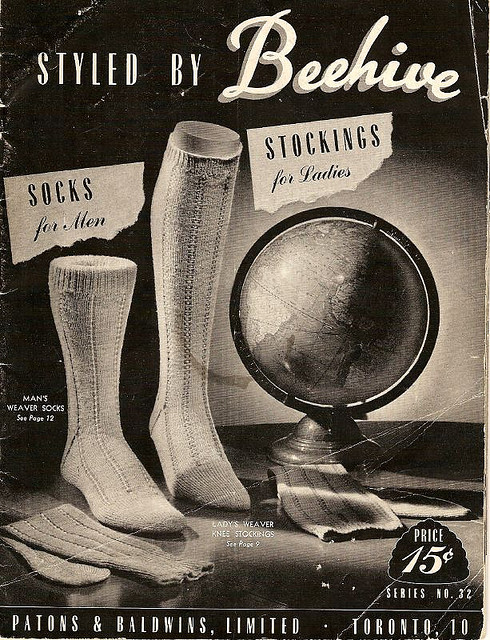 Sock Fundamentals
Learning to knit a sock brings a sense of accomplishment and provides a competency milestone in a knitter's portfolio. As well, it is a great project for advancing knitting skills while building confidence and success for anyone who has mastered long tail cast on, the knit and purl stitch, and simple pattern reading. Handknit socks allow for a complete customization of fit and a sense of luxury for the wearer like no other.
Principles taught include the structural components of a sock, pattern reading for understanding sock knitting process, terms and abbreviations, determining gauge, sock fitting modifications, yarn, technique, and needle selection, and strengthening heel stitches.
Skills taught include cast on for stretch, joining to work in the round, avoiding twist, recognition of knit stitch, knitting a rib pattern, decreasing (SSK, P2tog, K2tog), picking up stitches, slip stitches, grafting using the Kitchener stitch, weaving in ends. Project is a non-patterned, adult-sized sock using DK or sport-weight yarn.
Project supplies provided by student with assistance of instructor, as desired.
Three sessions, two hours each scheduled 1 week apart. A makeup session can be scheduled at your convenience. Practice time in class and homework between sessions. May be repeated.
Cost $75.
Sock Knitting is Addictive
Whatever Your Fashion Dictates
Images by Carrisa Marie, Little Black Car, vintage mode, Erin Nemenz, Ren, and terhimon.
Surprise Yourself as You Learn to Turn Heels, Graft Toes, and Show Off Your Own Handknit Socks
Sock Fundamentals
Learn to knit a sock using double pointed needles or one long circular needle.
Use the Contact Us link below to indicate interest.