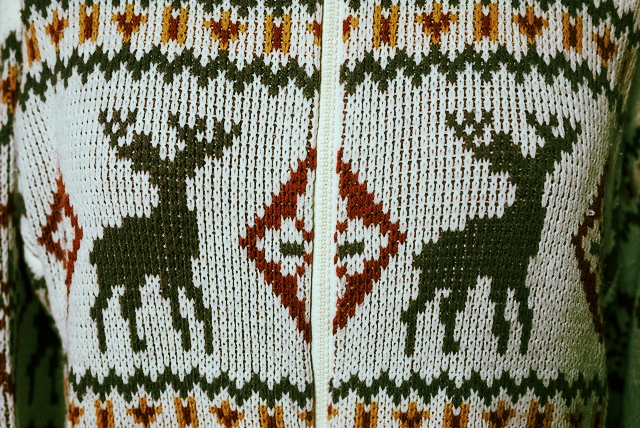 Stranded Colorwork
Learning to use color patterns in knitting projects allows a knitter to express
individuality and experimentation in their knitting project. It also provides an
opportunity to use smaller quantities of a variety of different yarns while using up
leftovers or combining different single skeins to result in larger projects. From stripes, to
traditional colorwork stranded patterns such as Fair Isle or those of Scandinavian
heritage, this technique can be applied to a universally wide array of projects and is
recognized as quintessential knitting by many cultures around the world. Having this
technique in a knitter's repertoire connects one with a long established history
of the craft and provides a competency milestone for anyone who has mastered casting
on, the knit and purl stitch, pattern reading, knitting in the round, simple pattern
reading, and finishing.
Principles taught include color selection, yarn dominance, and the importance of consistent stranding and weaving, dealing with yarn ends and joining a new yarn. This technique should be undertaken by the knitter who is confident with the skills of cast on, knit and purl stitch, pattern reading and following, and recognizing mistakes.
Skills taught include review of working in the round with circular or double-pointed needles, using the color wheel for determining a color palate, holding yarn and needles for stranded knitting, and correcting mistakes.
Project is a cowl, scarf, socks (if experienced sock knitter), hat, wristlets, fingerless mitts, mittens, or options as approved by instructor.
Project supplies provided by student with assistance of instructor as desired.
Three sessions, two hours each scheduled 2 weeks apart. Practice time in class and homework between sessions. May be repeated.
Cost $75.
Color Exploration without Limits
Images by Ryan Tansey, osioann, ~Sandy~, Rosa Pomar, and Musings of a Flower Child.
Standed Colorwork
Knitting with color using stranded techniques such as Fair Isle, or from traditional Scandinavian heritage.
Use the Contact Us link below to indicate interest.
Call the shop at (206) 246-9276 to register.