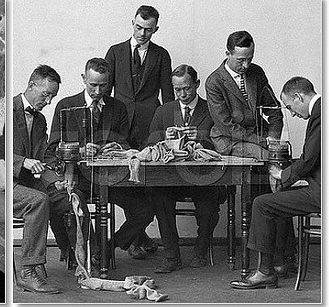 Knitting Men
Who says guys aren't knitters? The Knitting Fundamentals and Knitting Next Steps classes exclusively for gentlemen desiring to undertake or improve their knitting within a supportive peer group setting. Figuring out the "man knitting in public" dilemma as well.
Ongoing sessions $20 or 6 sessions $100.
Images by Storebukkebruse, limegreen367, Roctopus, blueprairie,Bex the Femme,Electra Steph and Malisamay.